TOO Dream
Once upon a time, she dreamed of having her own bird.
Then he arrived. And he challenged her mind.

And her dreams grew. And she wanted to help more.
So she started a list. A simple list on the Internet

Just her, and him, and a few friends......
That was on September 11, 1998. And it grew......
Linda explains..."We want to create a much better home for our feathered
companions by sharing our trials and joys in words and pictures," is how
the late Hildegard said it. We came together in September of 1998 and
started the Cockatoos list at Onelist.

The base premise was and remains simple, to
raise the first successful generation of Cockatoos in the home. Not just
one or ten, but tens of hundreds of happy, loving, healthy, gentle
Cockatoos. With love and caring in our hearts for Cockatoos, many were
welcomed and helped. Our motto became, "thousands helped with smiles and kindness."

We explored together our Cockatoos' needs, requirements, desires and
optimum potentials. Polite diversity was welcomed. Cliques were discouraged.
Friendship and comradery were the preferred relationships that evolved to
form the underlying basis of our strength as a community of Cockatoo lovers
in Cyberspace. Always discouraging the contentious, the members sought to
instill integrity and credibility to internet bird lists with civility,
courtesy, understanding and humor.

How we began is consistent with how we stand on our 4th anniversary. We
practice and impart to others the joys of the wondrous pet Cockatoo to those
who seek our counsel and friendship.
Linda Middleton 8-2002

Today we are over 700 strong and we are celebrating our 4 year
anniversary this September, 2002. Just how many birds have been helped?
Just how many friends have been made? Well its impossible to even guess...
But some of us were here that night she started it, and some more of us
joined within the first year, and these pages are dedicated to her, and to him,
and to those who joined in that first year and still here,
helping, sharing, learning, caring.
Congratulations Linda Middleton and Cowboy Dallas!
You have created a wonderful, knowledgeable, safe, caring place
to share our birds, stories, lives, tears, and laughs.
TOO LAND......A Dream Come True
Sue Schild, proud member - 1st year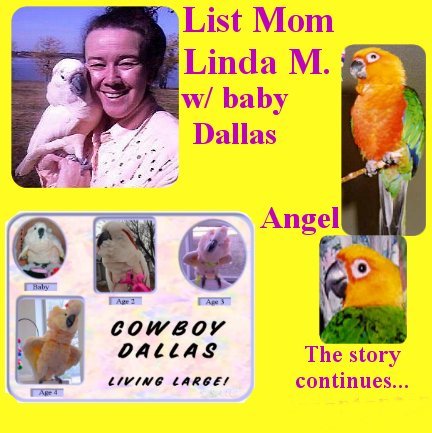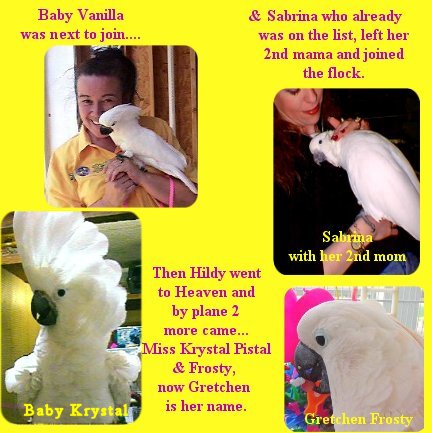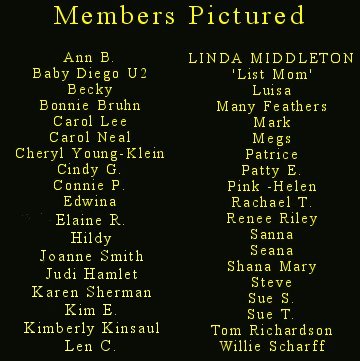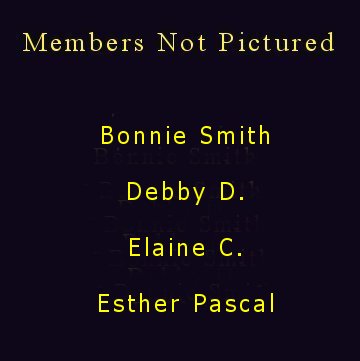 Home Page w/ Linda M and member listing Page 2 Page 3 Page 4 Page 5 Page 6