Get your BIRD BRAINS

Bird Brains Home Page

CLICK ON A PICTURE BELOW TO LEARN MORE ABOUT YOUR FAVORITE PET

OR TO SEE PICTURES OF OTHER PEOPLES PETS, CLICK ON ROCKIE'S FRIENDS

This web site is dedicated to pets all over the world. Education is the key to more responsible pet care. Please spend a few moments here and learn the basics of good pet care. Complete with informative and fun images. There are some very good links under each category that can provide you with more information. Remember to bookmark this page and click your reload or refresh button as we update regularly.
| | | |
| --- | --- | --- |
| | | |
ROCKIE

A Magnificant Male
Moluccan Cockatoo

PIPPI-LUV

A charming little female
Umbrella Cockatoo

HARVEY

A soft hearted warrior male Yellow Collar Mini Macaw
Education
Reducing the number of unwanted, mistreated and destroyed animals begins with education. It is beneficial to teach young children and teens the importance of responsible pet care. They will be the inspiration for today's adults to spay and neuter their family pets, and treat them love and respect. Education is also the tool for our children to grow up to be responsible caring pet owners themselves.
© 1999-2004 Creative Publishing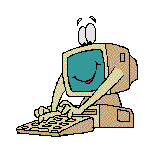 contact iamcreative@netscape.com 530-529-3202
Last updated 05-28-2005